The Architecture Overview:
The team will develop the mobile app on the basis of shared requirements. Mobile app architecture deals with processes such as user interface, user experience, usability, etc. But unlike mobile app design which involves both conceptual and "technical" work, mobile app architecture predominantly deals with the former, similar as "real" architecture. However, a lot of attention is also paid to things such as content, its organization, business plan/goal of the website. As a result, mobile app architecture requires a complex set of skills which are unique to this discipline.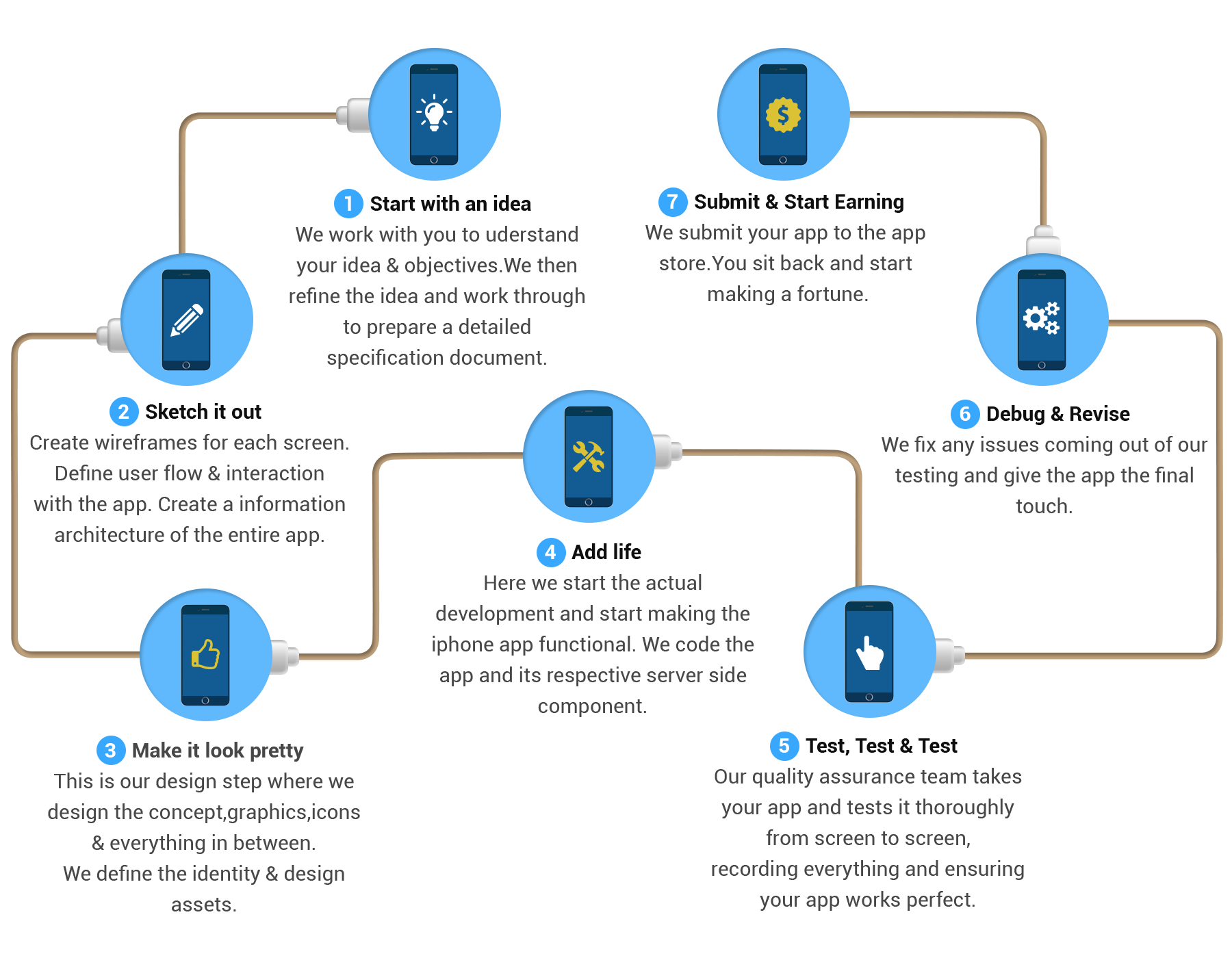 The Development Process:
We are going to follow a fundamental development process once we freeze and start the contract. Our selected process is as follows: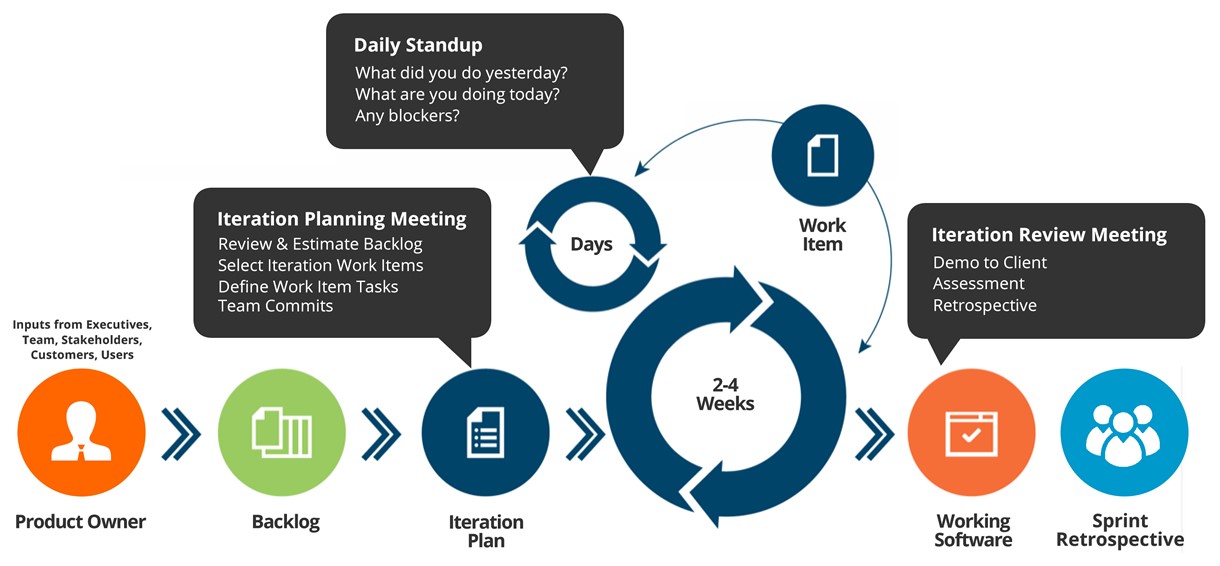 Quality Assurance Surveillance Plan
Krescent IT labs will also provide for approval a QASP. The client will be able to use the QASP, which will be linked to our QCP, to monitor in real-time project performance and review deliverables. In tailoring our QASP to the requirements of a particular project, we adhere to the following performance measurement features:
Results must be quantifiable in a standard unit of measure.
Any two individuals must be able to attain the same result given the criteria, measuring process and environmental state.
The measure must have meaning to the organization within the context of the operational environment
Key features of our QASP include:
• Clear roles and responsibilities
• Surveillance approach
• Performance assessment methods
• Employs self-assessments
• Evolution of performance measures
Key Benefits of our QASP include:
• Provides visibility into our performance
• Clear performance measures and thresholds
• Maps to our QCP
• Online, real-time monitoring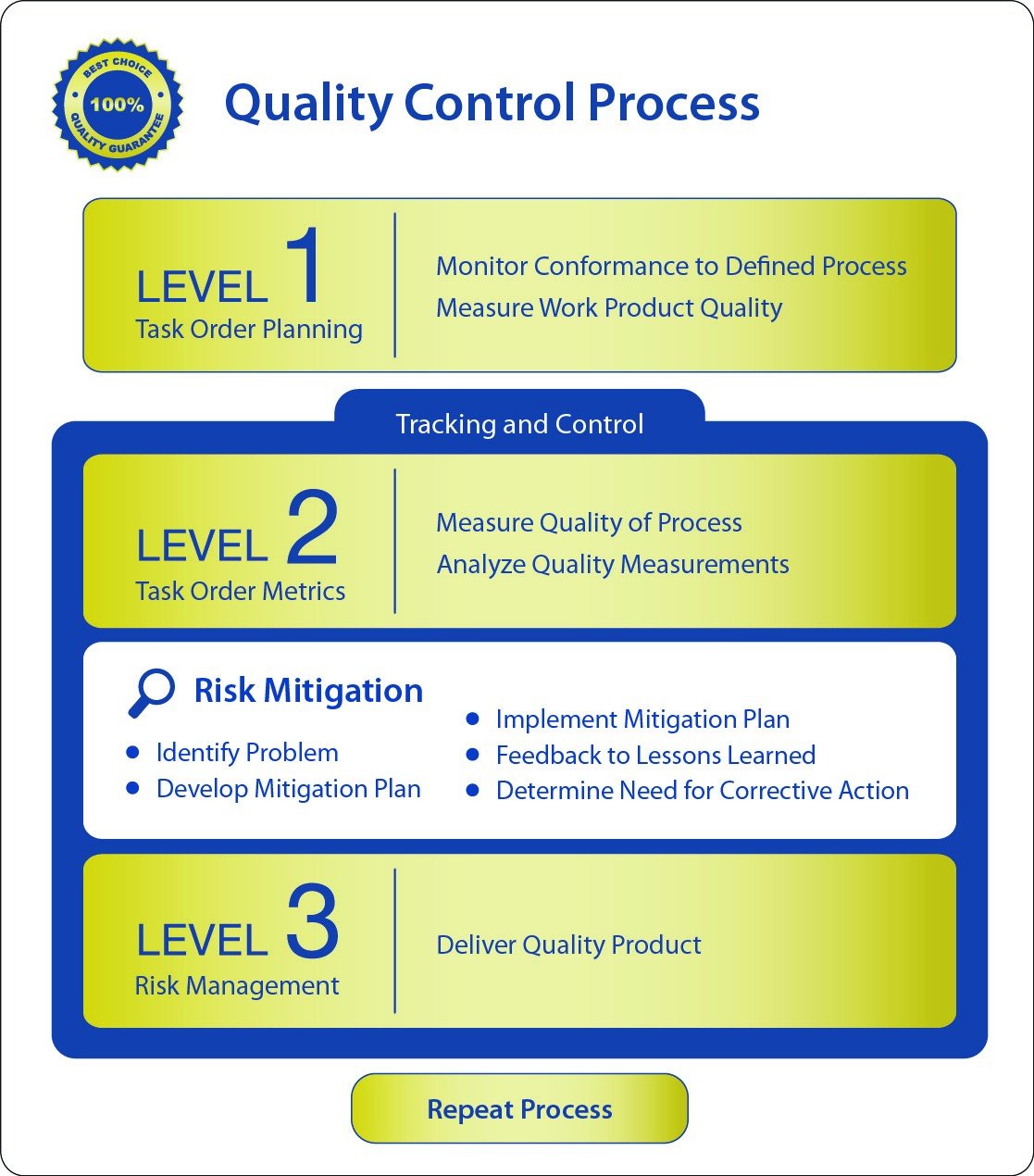 Quality Control Planning
We will prepare a QCP—to be approved by the client—and perform quality control functions in accordance with the plan. Quality begins with the project team personnel performing the work. However, the Krescent IT Labs corporate personnel are responsible for the overall quality of all work performed.
We monitor the performance of each project team member through a system of independent technical and management reviews to verify the quality of the work performed.
Using our project management software, we rigorously track objective project metrics, which can start as soon as the contract is awarded. Using information and data gathered for our project baseline, we establish the planned or estimated project activity to which actual activity is compared. We may also establish internal and external variance thresholds to identify areas where specific attention or corrections may be needed. Then, we regularly collect, update and analyze information and data.