Empower Your Business with Our Expert Android App Development Services
Trusted Android Application
Development
Company
in
the
USA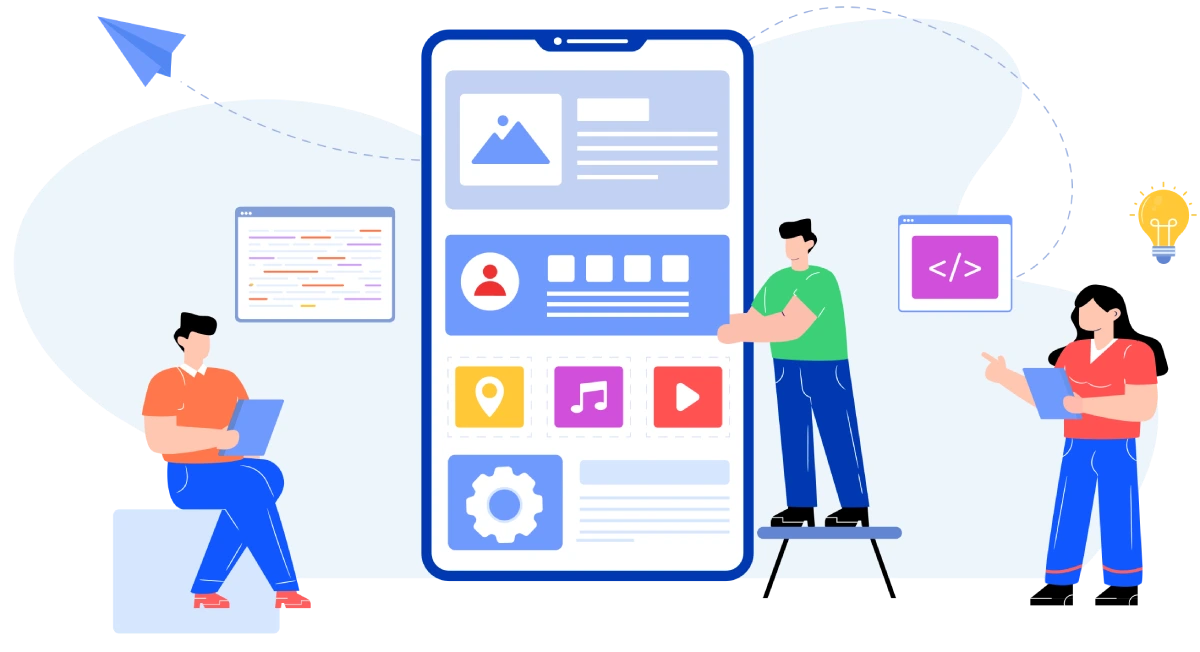 Welcome to KIT Labs Inc – Your Trusted Android App Development Partner in the USA. As a leading Android app development company, we are dedicated to helping businesses thrive in the digital realm with our innovative and high-quality Android applications. At KIT Labs, we understand the power of mobile technology and its impact on modern businesses. That's why our team of experienced developers and designers specializes in crafting tailor-made Android apps that elevate your brand and drive success.
Our commitment to excellence goes beyond just developing functional apps. We prioritize user experience (UX) design, ensuring that your Android app is intuitive, visually appealing, and seamless to navigate. By combining our technical expertise with a user-centric approach, we create apps that engage your target audience and enhance their interaction with your brand. Whether you're a startup looking to make your mark in the industry or an established business seeking to expand your digital presence, KIT Labs is here to help you unlock the full potential of Android app development. Trust us to transform your ideas into innovative, user-friendly, and scalable Android applications that drive your business forward.
Experience the power of Android with KIT Labs Inc – Your trusted partner for Android app development in the USA. Contact us today to discuss your project and take the first step towards turning your app idea into reality.
Leading Android App Development Agency in the USA with Industry Expertise
Focus on Quality, Timeliness, and Client Satisfaction for US Companies
Collaborative Approach to Understand and Fulfill Your Requirements in the United States
At KIT Labs Inc, we offer comprehensive Android app development services to transform your ideas into reality. Our skilled team of developers and designers excels in crafting intuitive and feature-rich Android applications that engage users and drive business growth. Whether you require a native Android app or a cross-platform solution, we have the expertise to deliver outstanding results
Full-Cycle Android App Development Services
Custom Android App Design and User Experience (UX) Optimization
Rigorous Testing and Quality Assurance for Seamless Performance
Ongoing Maintenance and Support to Ensure App Efficiency for Businesses
Integration with Existing Systems and APIs for Enhanced Functionality.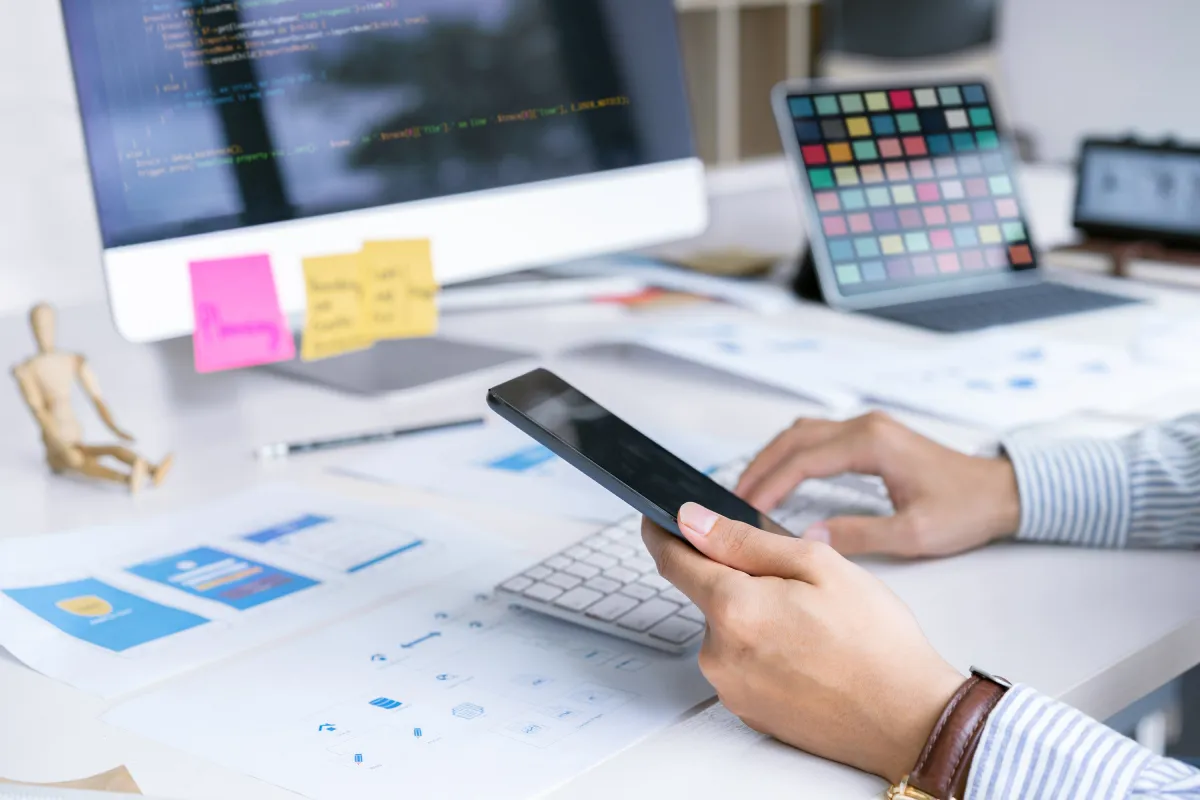 At KIT Labs Inc, we follow a transparent and agile development process to ensure efficient and successful Android app development. Our structured approach enables us to deliver high-quality apps that meet your unique requirements. Here's an overview of our development process:
Requirement Gathering: We begin by thoroughly understanding your business objectives, target audience, and app requirements. Our team collaborates with you to gather all the necessary information to create a comprehensive project roadmap.
UI/UX Design: Our skilled designers focus on creating intuitive and visually appealing user interfaces (UI) for your Android app. We prioritize user experience (UX) design to ensure seamless navigation and engaging interactions, enhancing overall user satisfaction.
App Development: Our experienced Android app developers utilize the latest tools and technologies to bring your app to life. We follow best practices and coding standards to ensure scalability, maintainability, and optimal performance of your Android application.
Iterative Development and Testing: We believe in an iterative approach to development, where we regularly provide you with updates and gather your feedback. This allows us to adjust, implement new features, and ensure that your app meets your expectations. Rigorous testing is performed at every stage to identify and fix any issues promptly.
Deployment and Launch: Once the app development and testing phases are completed, we prepare your Android app for deployment. Our team assists with the submission process to the Google Play Store, ensuring compliance with all necessary guidelines and requirements.
Ongoing Support and Maintenance: We provide post-launch support to address any issues that may arise and make necessary updates or enhancements to your Android app. Our team is committed to ensuring that your app remains secure, functional, and compatible with the latest Android versions.
Regular Communication: Throughout the development process, we maintain clear and open lines of communication. We provide regular progress updates, seek your input, and address any concerns promptly. Our collaborative approach ensures that your vision is realized and that you are involved in every step of the process.
Timely Delivery: We understand the importance of meeting project timelines. Our team is dedicated to delivering your Android app on schedule, ensuring that you can launch and start reaping the benefits of your mobile presence without delays.
Client Satisfaction: Your satisfaction is our top priority. We strive to exceed your expectations by delivering a high-quality Android app that fulfills your business objectives and delights your users. We value your feedback and continually work towards improving our services and processes.
Partner with KIT Labs Inc for your Android app development needs and experience a seamless and efficient development process. Contact us today to discuss your project and take the first step towards creating an exceptional Android app for your business.
Choosing Android as your app development platform offers a multitude of benefits. With the ever-growing popularity of Android devices, developing an app for this platform provides access to a vast user base. Android's open-source nature allows for extensive customization, enabling you to create unique and personalized experiences for your users. Moreover, Android apps can leverage the power of various hardware features, such as GPS, camera, and sensors, to provide enhanced functionality and immersive user experiences.
Streamline Your Business Operations with Cutting-Edge Android App Solutions
Reach and Engage a Wider US Audience through Our Professional Android App Development Services
Enhance Customer Experience and Drive Loyalty with Intuitive Android Apps
Stay Ahead of Competition with Our Innovative Android App Development Agency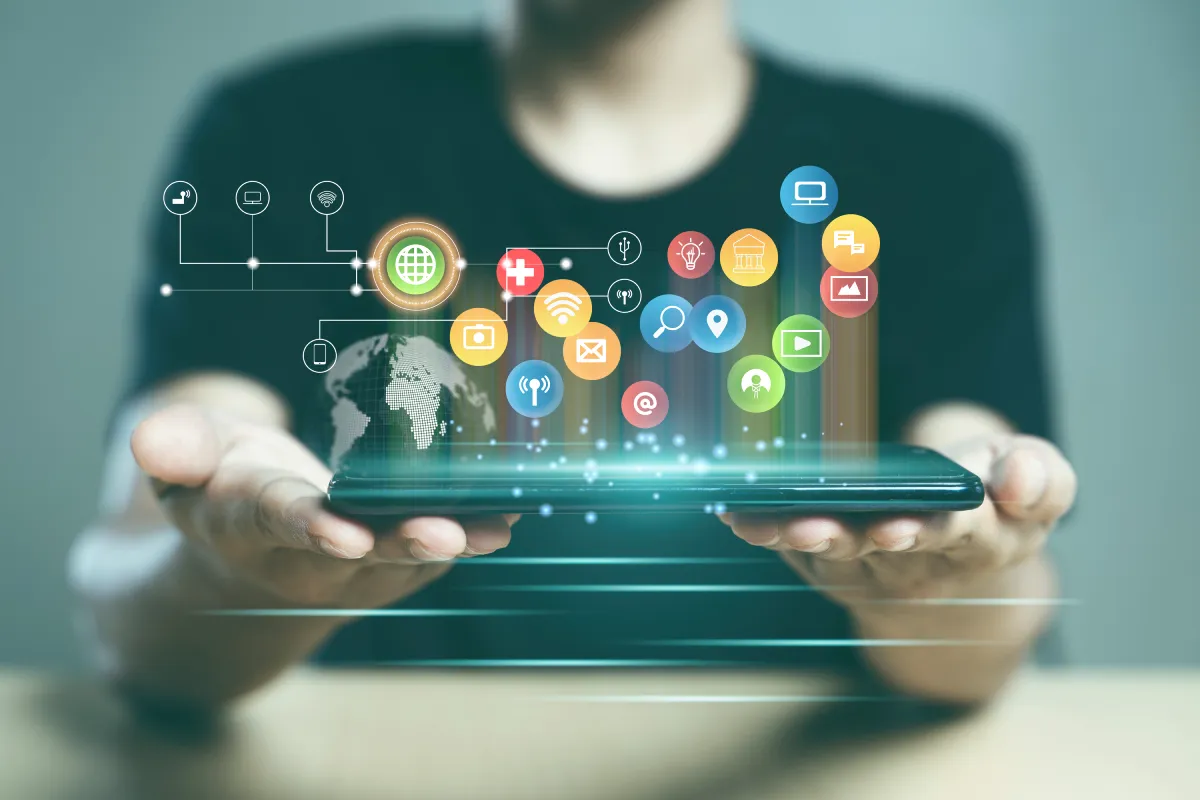 Trusted Android Application Development Company with a Team of Experienced Professionals
Proven Track Record of Successful Projects for US Companies
Tailored Solutions for Various Industries and Business Verticals
Explore Our Portfolio of High-Performing Android Apps Developed by Our Android App Development Company.
See our Portfolio
Hear What Our Satisfied US Clients Have to Say About Our Android App Development Company.
Check our Testimonials
Our skilled Android app developers leverage cutting-edge technologies and tools to deliver exceptional results. We have extensive experience working with Android Studio, Java, Kotlin, and other frameworks to build robust and scalable applications. Our team stays up to date with the latest trends and best practices in Android app development, enabling us to leverage the full potential of the platform.
As an esteemed Android App Development Company, we take pride in our commitment to delivering top-notch solutions that exceed client expectations. Our track record of successful projects and satisfied clients is a testament to our expertise and professionalism. We provide tailored and cost-effective solutions that help businesses thrive in the competitive app market.
Frequently Asked
Questions
Contact us today to discuss your Android app development requirements. Our team of experts is ready to transform your ideas into exceptional Android applications that drive business growth and create lasting user experiences. Partner with KIT Labs Inc, your trusted Android App Development Agency, and unlock the full potential of the Android platform.