Welcome to Kit Labs, your premier destination for cutting-edge fitness app development services in the USA. With our expertise and passion for technology, we empower fitness businesses and enthusiasts to unlock their full potential through innovative mobile applications. Whether you are a personal trainer, gym owner, or health and wellness startup, our team of experienced developers is committed to delivering exceptional solutions tailored to your unique requirements. 
In today's fast-paced world, fitness apps have become essential tools for individuals seeking to enhance their fitness journey. Our custom-built fitness apps offer numerous benefits that revolutionize the way users engage with their health and well-being.  
By leveraging our expertise, you can provide your users with  
Convenience

 

Personalized Workouts

 

Progress tracking, and 

 

Seamless integration with fitness wearables.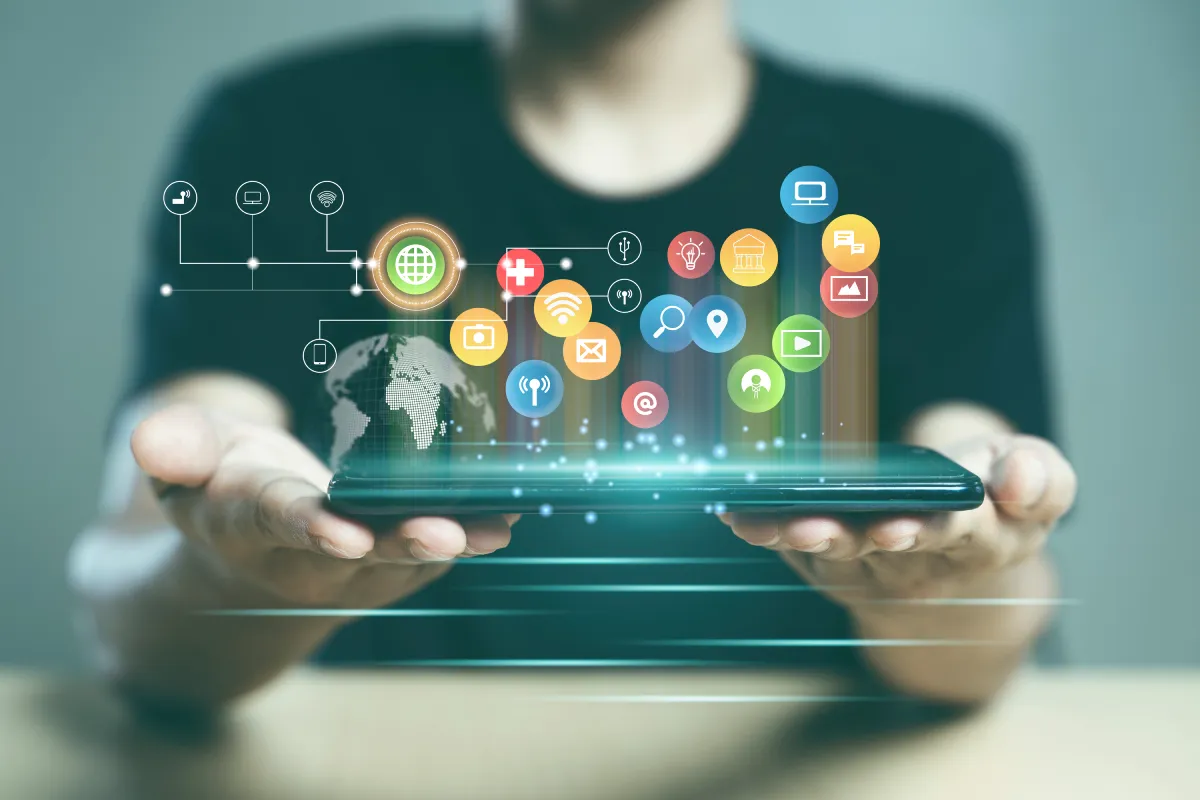 At Kit Labs, we follow a systematic app development process that ensures a seamless and successful journey from concept to launch. Our process begins with a comprehensive consultation, where we gain a deep understanding of your vision, goals, and target audience. We then move on to ideation, transforming your ideas into a concrete plan. Our skilled developers meticulously design, develop, and rigorously test your fitness app to ensure it meets the highest standards of quality and functionality. Finally, we deploy your app to the app stores, providing ongoing maintenance and support to ensure its smooth operation. 
Features and
Functionality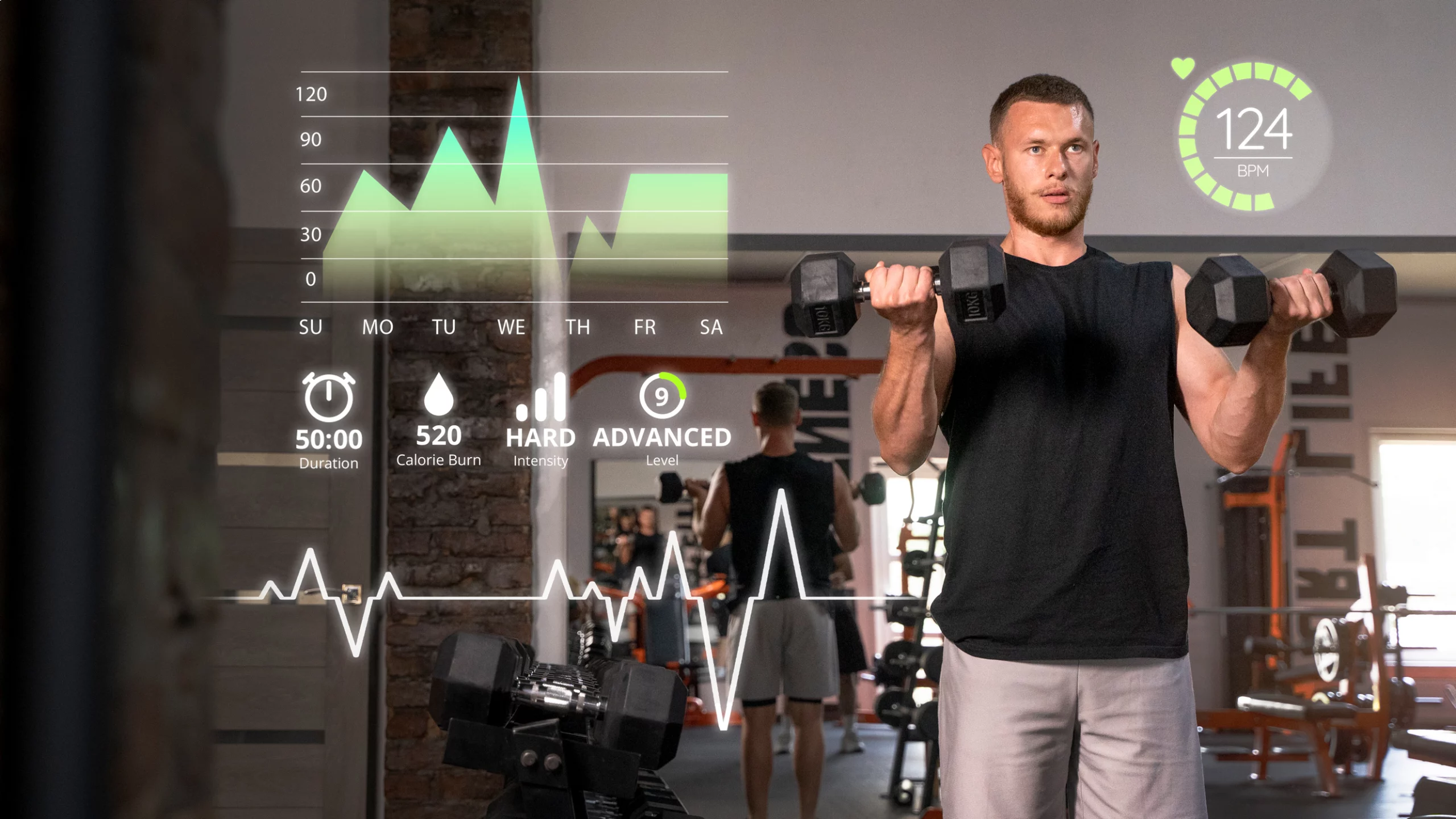 Our Fitness Apps are designed to provide a seamless and engaging user experience. We integrate essential features and functionalities that promote a healthy lifestyle and help users achieve their fitness goals. Some key features we offer include: 
Personalized Workouts and Training Plans: 
Create customized workout routines and training plans based on individual goals, fitness levels, and preferences.

 

Incorporate exercise libraries, instructional videos, and progress tracking to enhance the user's workout experience.

 
Activity Tracking and Monitoring: 
Integrate activity tracking features such as step counting, distance tracking, and calorie burn estimation.

 
Provide real-time monitoring and analysis of physical activities to help users stay motivated and track their progress.

 
Nutrition and Meal Planning: 
Develop nutrition tracking tools that allow users to log their meals, track calorie intake, and monitor nutritional balance.

 

Offer personalized meal plans and recipe suggestions based on dietary preferences and health goals.

 
Social Integration and Community Building: 
Enable users to connect with like-minded individuals, create social profiles, and share achievements and progress.

 

Incorporate features for community interaction, such as challenges, leaderboards, and virtual competitions.

 
Wearable Device Integration: 
Integrate with popular wearable devices and fitness trackers to sync activity data seamlessly.

 

Provide comprehensive health and fitness insights by leveraging data from wearables.

 
Data Security and Privacy: 
Implement robust security measures to protect user data and ensure privacy.

 

Comply with industry regulations and guidelines to safeguard sensitive information.

 
At Kit Labs, we pride ourselves on staying at the forefront of technological trends in fitness app development. Our team of skilled developers possesses expertise in a wide range of programming languages, frameworks, and platforms. We leverage this knowledge to create robust, scalable, and future-proof solutions that deliver exceptional performance. Whether it's iOS, Android, React Native, or wearable device integration, our technical prowess ensures that your fitness app is built to exceed expectations. 
User
Experience

and Design
We understand the importance of creating fitness apps that not only function flawlessly but also provide a delightful user experience. Our design team meticulously crafts intuitive user interfaces (UI) and user experiences (UX) that prioritize ease of use and engagement.  By blending visually appealing designs with seamless navigation and interactive elements, we create an immersive experience that keeps users coming back for more. With Kit Labs, your fitness app will stand out in a crowded marketplace, captivating users from the very first interaction. 
Why
Choose

Us for Fitness App Development?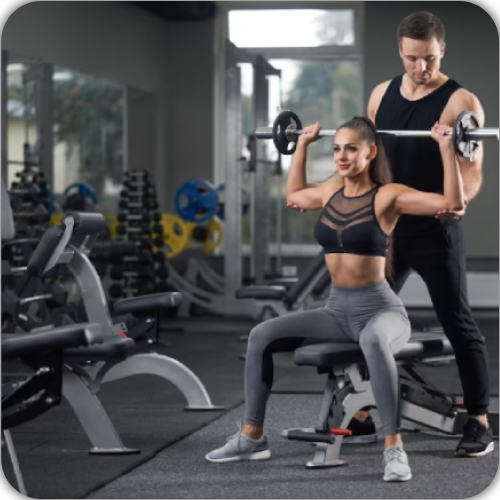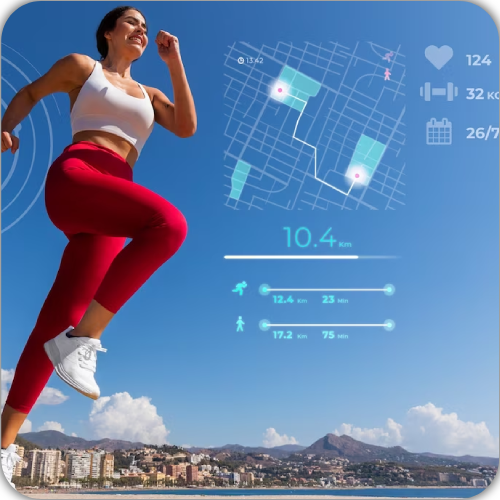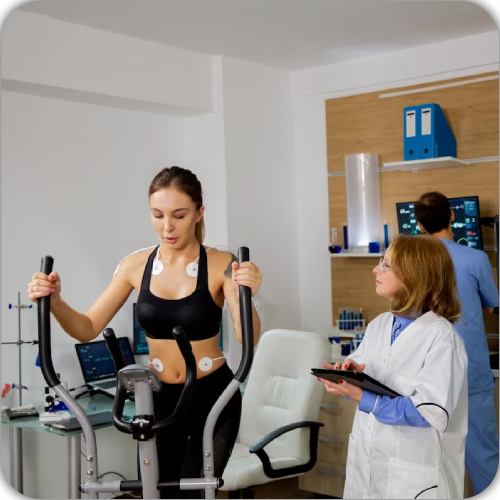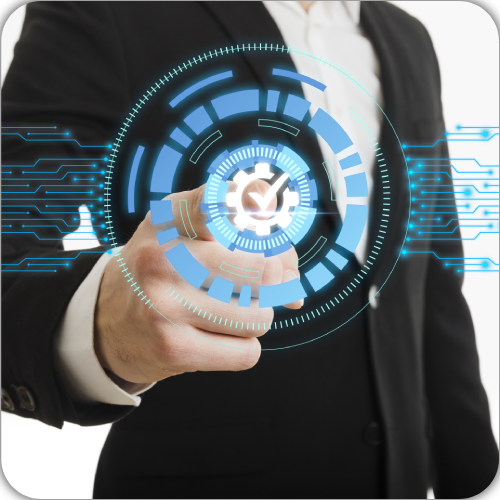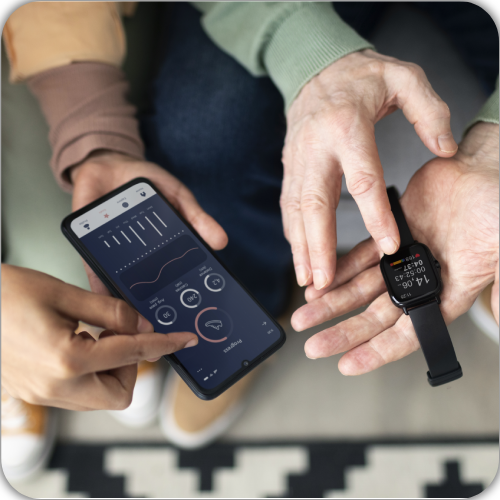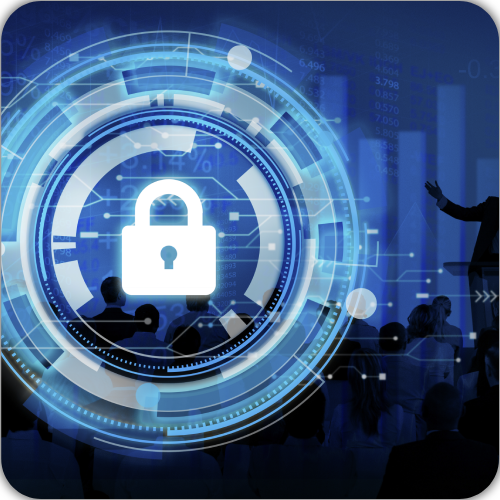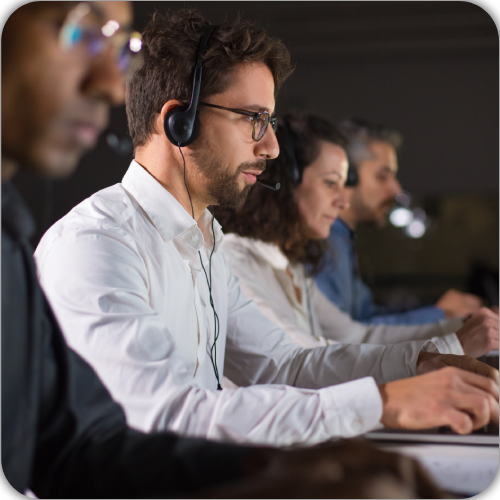 Our track record of success in fitness app development speaks for itself. Take a look at our diverse portfolio of projects that have transformed the fitness industry. From personal training apps to nutrition planning platforms, we have helped businesses of all sizes achieve their goals and deliver exceptional user experiences. Each project in our portfolio represents our commitment to excellence, innovation, and the successful delivery of tangible results. 
Our fitness app development services have consistently delivered exceptional outcomes for our clients. Explore our detailed case studies to gain insights into how we have helped businesses achieve their objectives. These case studies highlight the challenges faced, the innovative solutions we implemented, and the measurable impact on user engagement, retention rates, and revenue growth. At Kit Labs, we measure our success by the success of our clients. 
Frequently
Asked

Questions:
Ready to revolutionize the fitness industry with a cutting-edge app? Contact us today for a free consultation and let our team of experts guide you on your journey. Whether you have a specific idea in mind or need assistance in conceptualizing your app, we are here to help you bring your vision to life. Take the first step towards transforming the fitness landscape with an innovative, user-centric fitness app developed by Kit Labs 
Get Free Consultation