Education App
Development

Company:

Transforming

Learning through Technology
Welcome to Kit Labs, a leading education app development company offering top-notch educational app development services. Our experienced team specializes in creating engaging and impactful educational applications tailored to meet the unique needs of the education sector. 
Why
Choose

Our Educational App Development Services?
As an esteemed education app development company, we understand the importance of delivering exceptional solutions to our clients. Our educational app development services are designed to empower educational institutions, e-learning platforms, and education-focused startups to revolutionize the learning experience. With our expertise, you can provide students with personalized learning paths, interactive lessons, gamified quizzes, progress tracking, and seamless access to educational resources, ensuring they achieve their full potential.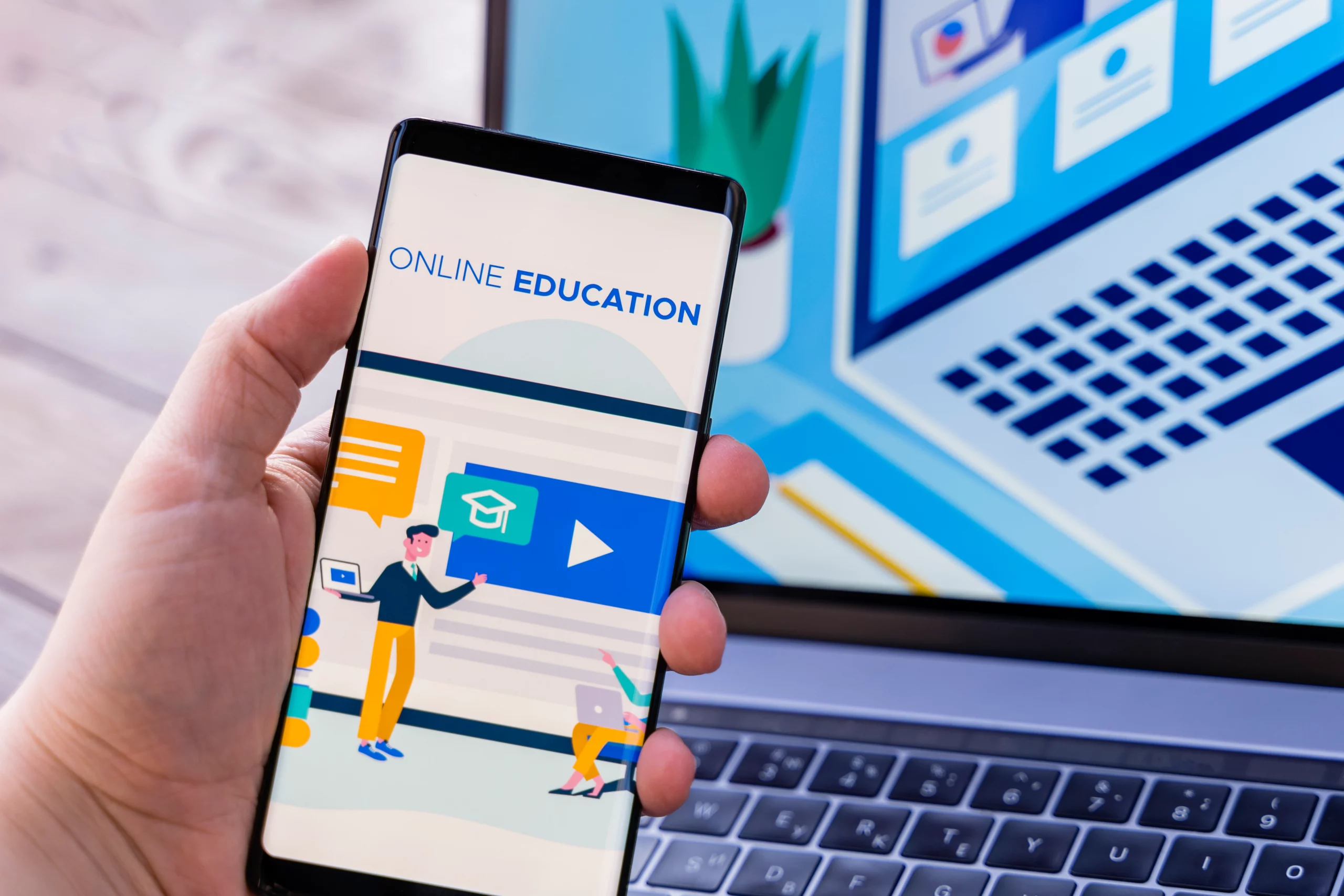 Comprehensive
Educational

App Development Process
At Kit Labs, we follow a comprehensive educational app development process to ensure a seamless creation and launch of your educational app. Our process begins with 
In-depth consultations, where we discuss your specific goals, target audience, and desired features. 

 

Through meticulous planning and design, we create intuitive user interfaces (UI) and seamless user experiences (UX) that promote engagement and knowledge retention. 

 
Our expert development team utilizes cutting-edge technologies and methodologies to build robust and scalable apps. 

 

Rigorous testing and quality assurance measures are implemented to ensure a flawless user experience. 

 

Finally, we assist you in deploying the app and provide ongoing support and maintenance to ensure optimal performance.

 
Key Features
and

Functionality for Educational Apps
Our educational app development solutions encompass a wide range of features and functionalities. These include  







Discussion forums, and secure user profiles
By incorporating these features, we create immersive and effective learning experiences for your users. 
User
Experience

and Design
We understand the importance of creating fitness apps that not only function flawlessly but also provide a delightful user experience. Our design team meticulously crafts intuitive user interfaces (UI) and user experiences (UX) that prioritize ease of use and engagement.  
By blending visually appealing designs with seamless navigation and interactive elements, we create an immersive experience that keeps users coming back for more. With Kit Labs, your fitness app will stand out in a crowded marketplace, captivating users from the very first interaction. 
Customized
Educational

App Solutions:
We believe in the importance of tailored solutions to meet the diverse needs of educational institutions. Whether you're a school, college, university, or an e-learning platform, we have the expertise to develop customized educational apps that enhance the learning experience. Our range of Educational App Development services includes: 
Learning Management Systems (LMS)
We develop intuitive and feature-rich Learning Management Systems that streamline course management, content delivery, and student engagement.

 

Our LMS solutions offer easy-to-use interfaces, robust performance, and comprehensive reporting capabilities.

 
We create educational gaming apps that combine learning with entertainment to engage students in a fun and interactive manner.

 

Our gaming apps integrate educational content, quizzes, and progress tracking to reinforce learning objectives.

 
We design and develop language learning apps that provide a user-friendly interface and immersive learning experiences.

 

Our apps incorporate gamification elements, speech recognition, and interactive exercises to enhance language acquisition.

 
We build virtual classroom apps that enable live streaming of classes, real-time interaction, and collaboration among students and teachers.

 

Our apps support multimedia content sharing, virtual whiteboards, and chat functionality for seamless virtual learning experiences.

 
We create interactive online course platforms that allow educators to deliver engaging content, facilitate discussions, and track student progress.

 

Our platforms support multimedia content, assessments, and communication features to foster a collaborative learning environment.

 
Assessment and Exam Prep Apps
We develop assessment and exam preparation apps that offer a comprehensive set of practice questions, mock tests, and progress tracking.

 

Our apps provide personalized recommendations and detailed performance analysis to help students excel in exams.

 
Mobile
Platforms

and Technologies for Educational App Development
As a leading education app development company, we specialize in developing educational apps for various mobile platforms, including iOS and Android. Our expert team possesses proficiency in programming languages such as Swift, Kotlin, React Native, and Flutter. By leveraging our technical expertise and deep understanding of the education sector, we select the most suitable technologies to create seamless and high-performing educational apps. 
Customized
Solutions

for Diverse Educational Needs
We recognize that educational institutions and e-learning platforms have unique requirements. Our team works closely with you to analyze your specific needs and develop tailor-made solutions. Whether you require a language learning app, online course platform, virtual classroom, or digital textbook application, we have the expertise to create a custom educational app that aligns with your vision and objectives. 
Ensuring
Security

and Data Privacy
As a trusted education app development company, we prioritize the security and data privacy of your users. We implement stringent security measures, including data encryption, secure user authentication, and adherence to privacy regulations. With us, you can be confident that personal information and learning data within your educational app are fully protected. 
Our
Impressive

Portfolio in Educational App Development
Explore our impressive portfolio of successful projects in educational app development. Our diverse range of educational apps showcases our commitment to delivering quality, innovation, and impactful learning experiences. 
Let's
Transform

Education Together with Our Educational App Development Services
Are you ready to revolutionize the education sector? Contact us, a leading education app development company, for a free consultation. Our team of experts is excited to collaborate with you, leveraging the power of technology to create educational solutions that inspire and empower learners.