Transforming Ideas
into

Successful

iOS

Applications
At KIT Labs, we specialize in delivering cutting-edge iOS app development services tailored to your unique business requirements. Our team of skilled professionals possesses years of experience in designing and developing high-quality iOS applications that resonate with your target audience. Our comprehensive range of services includes: 
iOS App Strategy and Consulting: 
Collaborative discussions to understand your business goals and define an effective iOS app strategy.

 

Expert guidance on leveraging the power of iOS to drive business growth and user engagement.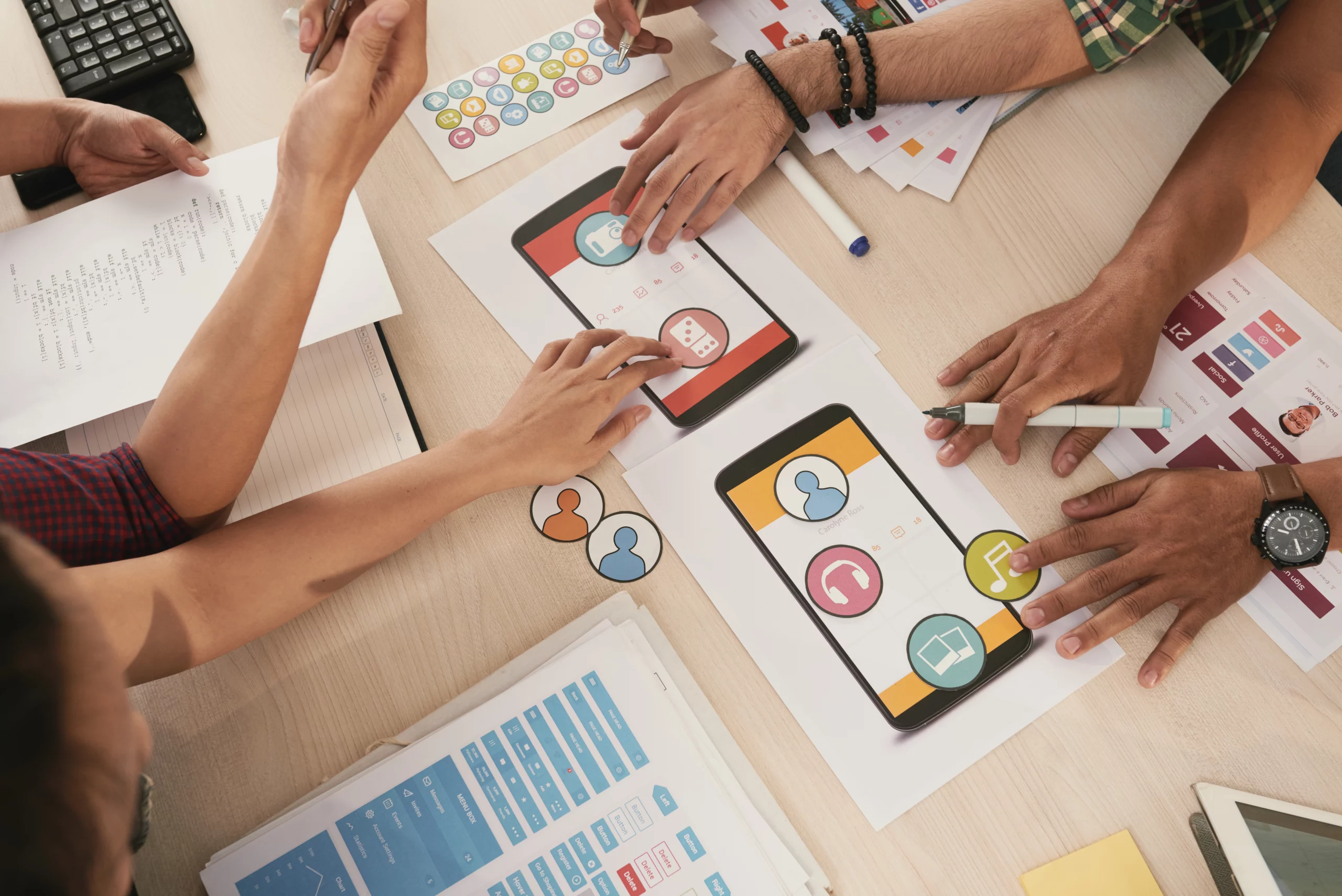 Custom iOS App Development: 
Tailored iOS app development solutions that align perfectly with your business objectives.

 
Expertise in creating intuitive and feature-rich iOS applications to meet your users' needs.

 
iOS App UI/UX Design: 
Striking the perfect balance between aesthetics and usability to create visually appealing and user-friendly iOS app interfaces.

 

User-centric design approach to enhance user engagement and satisfaction.

 
iOS App Testing and Quality Assurance: 
Rigorous testing and quality assurance processes to ensure the performance, stability, and security of your iOS app.

 

Thorough bug identification and resolution to provide a seamless user experience.

 
App Store Optimization (ASO): 
Strategic optimization techniques to improve the visibility and discoverability of your iOS app on the App Store.

 

Keyword research, metadata optimization, and app review management to enhance your app's ranking.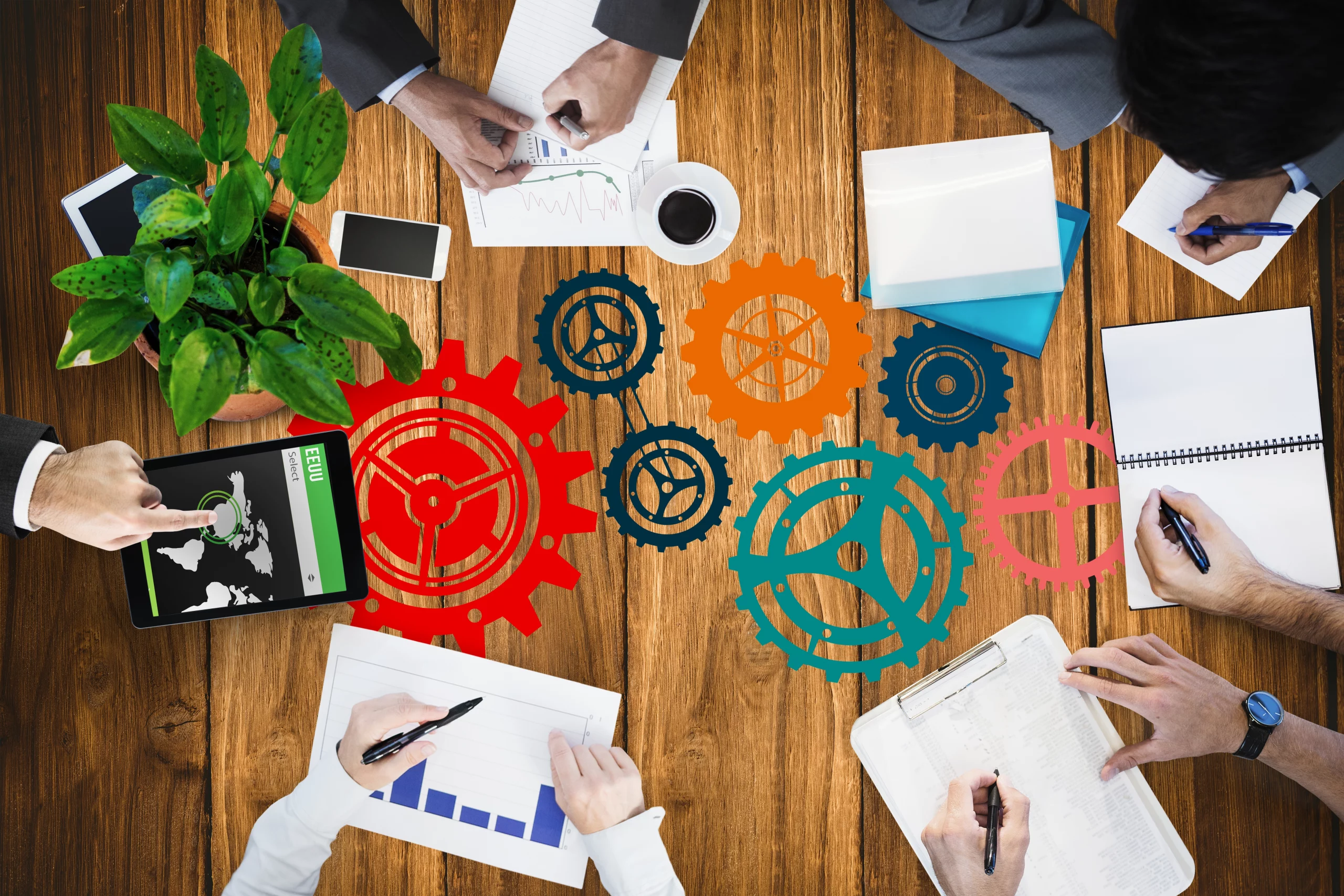 Process and
Methodology:

A

Collaborative

Approach to iOS App Development
At KIT Labs, we follow a well-defined and collaborative process to ensure the success of your iOS app development project: 
Discovery and Planning: 
In-depth discussions to understand your requirements, target audience, and business goals.

 

Thorough market research and competitor analysis to inform the app development strategy.
UI/UX Design and Prototyping: 
Crafting visually appealing and intuitive app interfaces through wireframing and prototyping.

 
Incorporating your brand elements and feedback to create a unique app experience.

 
Agile Development and Iterations: 
Agile development methodology for rapid iterations and flexibility to accommodate changing requirements.

 

Regular progress updates and transparent communication throughout the development lifecycle.

 
Testing and Quality Assurance: 
Comprehensive testing to ensure the functionality, performance, and security of your iOS app.

 
User acceptance testing and feedback incorporation to deliver a polished and bug-free app.

 
App Store Submission and Support: 
Assistance in preparing and submitting your iOS app to the App Store, ensuring compliance with Apple's guidelines.

 

Ongoing support and maintenance to keep your app up-to-date and optimized for the latest iOS versions.

 
App
Store

Guidelines and Submission: Navigating the Path to App Store Success
Navigating Apple's App Store guidelines and submission process can be challenging. But worry not, as we have got you covered. Our team is well-versed in Apple's requirements and will guide you through the submission process seamlessly. We ensure that your iOS app complies with the guidelines, leading to a smooth approval and launch on the App Store. Trust us to handle the technical aspects while you focus on your core business. 
Why
Choose

KIT Labs for iOS App Development?

With years of experience and a team of skilled professionals, KIT Labs has established itself as a leading iOS app development company. Our talented developers possess extensive expertise in designing and developing iOS applications tailored to meet your unique business requirements. 

We understand that every business has specific needs and goals. At KIT Labs, we offer customized iOS app development services to address your unique challenges and opportunities. Our team takes the time to understand your vision and requirements, ensuring that we deliver a tailored solution that aligns perfectly with your business objectives. 

High-Performance iOS Applications
Our focus is on delivering high-performance iOS applications that provide seamless user experiences. We leverage the latest technologies and follow Apple's best practices to create apps that are fast, responsive, and optimized for the iOS platform. 
Why
Invest

in iOS App Development?
Investing in iOS app development offers several advantages for businesses. Here's why it's crucial: 
Broad User Base: Apple devices have a significant market share, and iOS users tend to be highly engaged. By developing an iOS app, you can reach a broad user base and tap into a lucrative market segment.

 
Enhanced User Experience: iOS devices are known for their smooth performance and user-friendly interface. By developing an iOS app, you can provide a seamless and intuitive user experience, leading to higher user satisfaction and retention.

 

Strong Security Measures: Apple's strict app review process and robust security features ensure that iOS apps are secure and trustworthy. This gives users peace of mind and builds trust in your brand.

 

Monetization Opportunities: The iOS platform offers various monetization options, such as in-app purchases, subscriptions, and advertisements. By developing an iOS app, you can generate revenue and maximize your return on investment.

 
Frequently
Asked

Question: